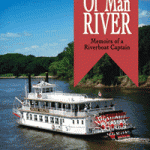 We've had suggestions for TWO reminiscent books this week that we thought would interest our readers.
OL' MAN RIVER by Capt. William D. Bowell, founder of Padleford Packet Boat Company, in MPLS/St. PAUL covers much of an adventurous and accomplished life. Capt. Bowell is the founder of the Passenger Vessel Association, and the winner of the National Rivers Hall of Fame Achievement Award. His Captain William Bowell River Library opened in 2004 at the National Mississippi River Museum and Aquarium in Dubuque, Iowa.
My husband has enjoyed reading about the Captain's early days when he parachuted into Normandy on D-Day and fought in the Battle of the Bulge.  "This man is a genuine hero," he told me. OL' MAN RIVER is available from  Afton Press website at www.aftonpress.com.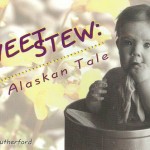 The other is "SWEET STEW: an Alaskan Tale" by Kay M. Rutherford and available soon in our online Giftshop at www.greatriverarts.com/shopping.
Kay and her husband raised two babies in remote Alaskan bush locations… first on the Aleutian Islands and then in an Eskimo village on Barter Island. The book is filled with stories and pictures of family life in one of the most remote places in the world.