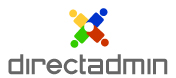 Comments From Our Guestbook!
[Please Click Banner Below to Visit our Sponsor!]
---
---
I'm born and raised on the Columbia River, all my life I fought a small grudge about all I'd heard about the Mississippi------The great Mississippi--------Yeah I thought, if they want to see a great river come see my Columbia--------then you'll know a great river-------Oh well, so much for the arrogance of youth----long passed of course.
Last week I was supposed be attending a writers conference in New Orleans-------Instead I borrowed a boat from a friend and spent most of the seven days wandering the waters of and around the Mississippi----------And the Gulf-----------I'll be back next April when the Iris bloom--------I live in an incredibly beautiful state.-------So do you------one of the very few times I was not anxious to get home---------Keep in touch if you'd like. ~ Gordon
---
From: "Nick Irons" (nirons@concentric.net) "www.concentric.net/~nirons/ms4ms.html"
I just thought you might to take a look at my web page, it might interest some of those reading yours.
This summer, I plan to swim down the Mississippi River to raise money for Multiple Sclerosis research. Starting in June, the journey should take a little over four months. I will start Minneapolis, and finish in Baton Rouge.
Take a look at the web page, it explains everything. Enjoy.
---
ASM Douglas Shaw, MetalVoice@aol.com
Monroe, VA
As an avid canoer and wildlife-nut, I like what you're doing with your page...it was very interesting to read. My wife and I paddle around local lakes and rivers, and we enjoy just identifying every bird & animal we see... from a Peregrin on Mill Creek Lake to Golden Eagles on the Tye River, from Wood-ducks on Thrasher Lake to Blue Herons on the upper-end of the James River. Keep up the good work!
---
Pat: Thanks for the quick response. I just attended a club meeting in Albany Or. of the beaver state treasure hunters and they had a guy there with coins and stuff from several trips to England. A Jimmy Sierra type. Good Hunting Safari Don, SafariDon@aol.com
---
We live along the Mississippi (home on steel beams). We love everything about it and have 3 boats and a waverunner! Every year we take a boat trip with 5-6 other boating friends. This year we are planning to go North (again). They have the best marinas and accomodations for boaters. The area between Burlington, Iowa and LaCrosse, Wisconsin, is especially nice. The people are very friendly. I was hoping to correspond with others who have or plan a trip on the river this summer. Rather new to the internet so I am out there exploring what is available. Thanks for this home page! jjackson@teamiowa.com (Judy Jackson), Burlington, IA
---
From: mike_chev@wi.net (Mike Chevalier)
Sturtevant, WI
Great info for the Mississippi explorer !
---
From: webble@nconnect.net (Dwayne Hinojosa)
West Bend, WI
The one time i was on the mississippi, i fell i love with it , the power the river has is incredible. Not just the current but the history as well, the river in which Mark Twain wrote about in Tom Sayer& Huck Fin.
---
WOZIER@AOL.COM (WANDA OZIER)
PINEVILLE, LA
1ST TIME TO VISIT. HELPING SON LOOK FOR INFORMATION CONCERNING THE MISSISSIPPI
---
gshultz@airmail.net (Gary Shultz) Garland Texas
I would like more information on the River and sights to see along it. I also would be interest in a map of the River from about the 1850s. Thanks.
---
I've been on and off the Miss since '65. i always love to visit places i've been via the web.
--Bob Eaton, Illinois
---
You have a very nice site. Lots of info. I got to your site via infoseek. I was looking for some specific information about Prairie Du Chien gambling cruises. If you can, please email me any information you have on gambling cruises or riverboats as I would like to obtain a gift certificate for a relative. Thanks --Larry Wenzler
---
We are very interested in boating on the Mississippi (starting from the LaCrosse area). We are looking for lodging with boat slips (or a marina nearby) accomodating transient boaters. Thanks for your help. --Darryll, De Pere, WI
---
From: levanevery@mmm.com (Larry E. Van Every)
My great-great-great Gradfather, Lyman Curtis was driven out of Illinois and went west with the first Company of Saints. I served an LDS Mission in Missour, Illinois and Iowa. It's good to be welcomed back after so many years...
---
I was born in Mark Twain country -- in picturesque Quincy, Illinois. I'm hoping to someday see a national Mississippi River scenic parkway with foot trails and campsites. I love the river, my favorite sections are the upper Mississippi, the land of sky blue waters.
tkeith@mindspring.com (Timothy G Keith), Roswell, GA 30076
---
I have enjoyed it so far. This is my first time to find it and I am thrilled to death. My favorite thing in the whole world beside God and people is the Mississippi River. I have a boat on it in the Alton Pool ,St. Louis area, I'm female and probably boat 5 days a week for 6 to 7 months of the year. Much of the time alone just looking at it. So I do look forward to visiting this page daily. Thanks so much. Bonnie48
---
Pat, I am from Cedar Rapids, IA. And yourself? By the way, I feel that you have a very nice, complete & thorough web site covering the good ol' Miss. river. About the only category that you don't really have covered is recreational fishing on the Mississippi. The other reason I like your site so well is probably because of how much I love the Miss. river; boating on it, fishing in it, exploring it and the old historical towns along it, and the people in those older small towns. (I guess maybe I would make a pretty good ol' river rat!) LOL. (A Tom Sawyer wannabe???) -- BolenderD@aol.com (Dallas, aka, BassRat <*)}}><)
---
I was raised in Prairie du Chien and graduated HS in '85. I am currently in the US Army and here in Croatia. I've been part of operation joint endeavor since Dec 25, 95. I am very pleased to be able to get on the net and just be able to enjoy a piece of home. I have not been able to enjoy all the wonderful changes that PDC is experiencing, and I am looking forward to a warm homecoming next time I visit my parents. Again, thank you. (Lee Moon) 501st MP Co. CMR438 Box 606. APO AE 09111
---
Fri, 10 Jan 1997 10:15:37 -0500 From: student01@edunet.cz (Pavel Petros)
I am really glad about this web page. I come from czech republic and we doesn`t have mormons pages.This page is quit interesting and fast. ------------- If somebody will be interested in Czech mormons email:student01@edunet.cz
---
Because of its excellence, your website has been added to the list of the newest "Leading Learning Fountains" in the latest issue of the Learning- Fountain Reviews newsletter. --"Paul Siegel (soarsegl@ix.netcom.com)
---
Date: Thu, 9 Jan 1997 10:40:40 -0500 From: dillon@nb.sympatico.ca (Jennifer Kent) I was looking for information on mastodons for a children's novel I am currently working on. The links were interesting and well presented - a very good family site! For my purposes, I needed something a little more in depth, but thoroughly enjoyed the visit anyway. Sincerely, Jen
---
Wed, 11 Dec 1996 11:21:06 -0500 From: dwillis@den.k12.de.us (Dawn Willis)
I am an educator looking for detailed information about the MS River System for students creating a game/model of the MS. Didn't find quite as much info as I would have liked. Almost too fragmented for our use. Great page and links, though. Really enjoyed my visit.
---
Sun, 01 Dec 1996 13:30:33 - From: Dane Francis dfran@airmail.net
I will be canoeing the entire length of the MS. river, for charity, this next year - Oct. Nov. - any information to help me plan this trip would be greatly appreciated. Thank You, Dfran
---
Sun, 29 Dec 1996 16:01:02 -0500
utahg@worldnet.att.net (Glen B. Cannon)
I just discovered it today while trying to find info about Mississippi steamboat vacations.
---
Sun, 29 Dec 1996 15:03:42 -0500 From: BearKoala1@aol.com (Melissa Keltner Mathis)
I think this is a great web page. I use to live in Hamilton, Warsaw, and Keokuk and love to read about the heritage of the area.
---
Mon, 30 Dec 1996 20:44:16 -0500
sean_tarbox@hotmail.com (sean tarbox)
I've just recently heard of the Great River Road, and I'm just starting to research it for a trip I'm planning in the spring.
---
Wed, 1 Jan 1997 00:43:36 -0500
paula.rehahnhill@uni.edu (Paula Rehahn-Hill)
This is an exciting "find." We are avid birders and have a place on the river near Lansing, Iowa. We're just in our second year there and very much interested in learning all there is to know about our river "neighborhood." This is an excellent place to start!
---
Any information about lodging, attractions, etc. is appreciated. I use the home page mainly for eagle information. -- tmurphy@adm.wiu.bgu.edu (Terri Murphy)
---
I have had your Greatriver web page in my favorite pages for a long time now, I love it. -- Jack ( cforbes@mcmcban6.er.usgs.gov)
---
Greetings,
Thank you for letting me look thru your guide. I used to live near the Mississippi at LaMoille, MN, and had to make frequent trips from Winona to LaCrosse at all hours and all seasons. It's been 20 years and more since I've done that. Your guide has reminded me of all that ( the fog, the blinding barge searchlights, the truck accidents ) and has sparked my next vacation idea. I'll be back for more.
BTW, I found your site while browsing for information concerning Glacial Rivers Mississippi and Warren. Didn't find anything about them but your Guide made the trip worthwhile after all! Thank you again.
--David L. Wood, dlwood@goldengate.net http://www.goldengate.net/~dlwood/index.html
Thank you David. You will find the River Warren discussed in our brand new edition of Volume 1, Discover! America's Great River Road. Check it out at GUIDES.
---
I frequently visit in the Louisiana, MO area and fish the Mississippi from Clarksville, MO to Quincy, IL. I can get a pretty good idea about whether the fishing is going to be good or bad from information I get on the Home Page and its links...it works for me! --btaylo2@tiger.lsuiss.ocs.lsu.edu (Brett Taylor) , Baton Rouge, LA
---
We love coming over to the River! With the Web Site we now find that we are making the journey more frequently. It's great to know what is going on! Thanks! --Sharon Wendt, Nora Springs, IA wendt@netins.net
---
I direct radio shows here in Japan, andI'm browsing around looking for tourist sites to introduce. The page has been helpful, thank you very much! -- z-post@cjn.or.jp (Nobuo "Bob" Sayanagi) , Nagoya, Japan
---
Would like to see more about Muscatine Iowa-I was born there and am studying the genealogy of the families. I enjoyed the story about the pearl button factories. I run the Muscatine County Iowa Genealogy page at
www.geocities.com/Heartland/8613/index.html
--Susie
---
Congratulations! Your site has been chosen as a truly outstanding source of content,and thus is being featured on the latest "NBNSOFT Content Awards Page" http://www.tricky.com/liz/ The NBNSOFT Content Awards scout on a daily basis for the absolute "Best that's Newest on the Net", and that's you! We'd like to take this opportunity to thank you for creating a wonderful space on the Web full of so many resourceful items!
---
I did not know it existed. Very pleased to find it, as I lived many years on the Mississippi River in Port Byron, IL (near Rock Island) as well as in Quincy, IL. --Andre, Champaign, Illinois
---
I came by to welcome you to Geocities. Please stop by and see me at my place, http://www.geocities.com/BourbonStreet/1094 -- Thanks! Cindy@trib.com
---
Excellent! --mussatti@desoto.wi.frontiercomm.net (Chris Mussatti)
---
i wish they had pictures of the river boats.inside,outside,and accomodations.what they had to offer. -- Chris, Fernandia Beach, FL
---
Have a 5th wheel in Prairie du Chien. -- gingrich@netins.net (craig gingrich)
---
I am a student at MidState College in Carthage, Ill. I'm studing travel and find this very interesting for being a new use on the internet. Thank-you for this opportunity. --Debbie Hellman
---
I think that your page is very informative and helpful in deciding on a river-boat trip Thanks very much --Diane
---
FatherGeek@aol.com Hi. I'm looking for information on Mississippi River cruises (steamboat, riverboat, whatever) that travel from St. Paul all the way to New Orleans. Any suggestions will be greatly appreciated. Thank you. --FatherGeek@aol.com
---
I'm doing a geography project at school this year on the Mississippi River. Your web resources are very useful. Thank you for sending me a guide. --Gordon Ritson , Dunfermline (Scotland, UK.)
---
Great advertising for tourism.
---
GasEm@aol.com (Jared A. Ludowese) , Rochester, MN
---
Making my 3rd Mississippi River cruise on July 5. Can't wait. Monika, Tacoma, WA
---
Your page will be handy. It looks very interesting. --Donald Stake, Schenectady, NY
---
This is my first visit. I will be back. -- Nola, Elm Grove, WI
---
Would like to plan a river trip (Boat) down the Mississippe and was looking for crusis and info. --Patt Weaver, Custer, MI
---
Something on the order of this page has been needed for a long while. Steve, La Crosse, WI
---
First visit,but delighted to find it. I enjoy all aspects of the river. --Ron Johnson, Rockford, IL
---
I am a "River Rat". I have traveled the river from Brainard, Mn. to the Gulf by canoe, jonboat, and three houseboats. I am now 68 years old and ready to go again as soon as I find another houseboat. Your page is very interesting. When I get ready to leave again I will E-Mail you with my celluar and laptop. I will start at Lock & Dam #1 this time and tow an 16 ft. jonboat with a 25 Merc. for side trips. --Sknydprs@execpc.com (John Brownell) , Milwaukee, WI
---
First trip but will be back. Love boating and camping on the river from Hastings MN to Lansing IA. John Stein, Carlton, MN
---
---
---
Just keyed in Mississippi and Travel and was delighted at the response. Planning some travel out your way. --Geraldine Tarnoff, Harpursville, NY
---
I travel the great river and am interested in any info on it! --Terry Weisenbeck, Durand, WI
---
I'm in grade six. My Dad is helping me look for information on the Mississippi river for my project. I did get some information from your Web page. --Joanne S., Eltham, Victoria (Australia)
---
This looks great. i can't wait to check it out! --Jack Thigpen, College Station, TX
---
Great page Pat!! Sure is nice to see info on local areas and ect. Did you put this all together? Have you been keeping up with the Stoddard Bay, phase 2 of the pool 8 project? I can get you the draft plan if you wish, if you don't have it. Keep up the good work. --Paul Gettelman, Stoddard, WI
---
Very informative. I love it. John Brownell, Milwaukee, WI
---
Excellent resource for travel plans! --Becky, Coos Bay, 97420
---
I am trying to find information on travel in Missouri, mainly on historical sights and State parks. If you can help or can direct me to some info, I'd really appreciate the assist. :) --Lorenna, Cape Girardeau, Missouri
---
I have a 60' Boat that I travel between Hudson (St.Criox River) and LaCrosse. I was hoping to find sponsers ie: marinas, equipment etc. This info would be nice to find on one page. --Robert Zimmerman, Hastings, MN
---
It is very educational for me because I am in a River Studies class. I learned a lot from it. --Daizy, La Crescent, MN
---
I would like information on RiverBoat cruises and sights to see on the Mississippi River. Do you have any information on vacation cruises on authentic riverboats? Please send whatever information you have. Thank you ..... great web page by the way! --Vicki, San Leandro, CA
---
Helpful. --Scojoall, Marquette, MI
---
We are traveling to Mississippi by car around the middle of May, I was looking for some tourist information. Thank you for providing some. --Roger, Tampa, FL
Roger, and anyone else planning to drive up the river, should absolutely plan to find a copy of Discover! America's Great River Road published in two Volumes by Heritage Press. These contain lots of information on each of the small towns one passes through along the federally designated Great River Road. Click Here to check them out. Easy to order on line or via Phone, Fax, etc.
---
I am excited about my new find and plan to use the pages often. --Lisa, Ames, Ia
---
Looking good! --James Dyer, UK
---
Great source of information about where to visit. --Ames, Iowa
---
It's a fabulous idea --Lior, Isreal
---
Great! Keep up the good work. --Fort Washington, MD
---
It is a well-designed, pleasant page.--Susannah, Texas
---
Wow! What a great page! --Dale, Beaverton, PA
---
I love this page! I am in awe of the time, effrot and creativity. I am president of the St. Croix Valley Heritage Coalition @Taylors Falls MN. We are a bi-state group attempting development of an interpretive center at the Falls of the St. Croix. We'll be on line this week or next with our own St. Croix River page and are pretty excited about it. We're looking for ideas for our home page and we like a lot of what we see on the Mississippi River page. Thanks for your efforts and work!!!
---
Lots of information! --Tom, Lake View, AR
---
First congradulation on your excellent home page I plan on being a regular vistor. My wife and I have been house boating the upper Mississippi for about ten years we slip at Prairie du Chein and love "OUR" river. Please send one copy of your Volume One, "The Upper Mississippi River" --Madison, WI
---
My daughter Anne DiLorenzo is very interested in finding out more about the Mississippi River for her first grade class. We're looking forward to the mailing! --St. Paul, MN
---
Glad the Mississippi River Home Page is here! Len, Fountain City, WI
---
I just stumbled upon your page. I teach fifth grade in Onalaska, and I am going to be teaching a unit about the river this spring. I was browsing the www to find information about the river that my students and I can use as we learn about the river's history, future, lore, etc. Any information you'd deem relevent to our study would be greatly appreciated. Thanks and keep up the great work! --Onalaska, WI
---
Looks interesting. Have you heard about the Mississippi River Basin Alliance? We are having a conference 12-14 July in St. Louis,MO. --Darryl, from New Orleans, LA
---
Surprised to find you! We've used Vol.1 to take the trip. It was A-1! We took the 2nd trip before Vol. 2 came out. We'll enjoy your page and be back often. The River has a way of capturing a person. --Olsons, Rockford, IL
---
I am interested in it as we have a trailer north of Lake City by Lake Pepin. --Tom, Mapleton, MN
---
Just came upon your page. I have a cabin near Harpers Ferry, IA. I am very intrested in the River. Looks like your page is something that interests me
---
First look, looks GOOD....Dave Hale, Chillicothe, IL
---
It was very exciting to find my childhood home area - the LaCrescent/ LaCrosse river basin - presented so beautifully and engagingly on the internet! I will visit often in the future. Massachusetts has been my home for 25 years but cannot take the place of "The River" in this "River Rat's" veins! --Helen
---
I am a newcomer and would like to find out more about the ships on the Mississippi. --Viewer from the United Kingdom
Let us know what you would like to find out about the "boats" on the Mississippi. We have boats, "ships" are ocean-going vessels. :-)
---
Please send guide information on Mississippi River to my class in Bendigo, Victoria, Australia e-mail to jwilliam@bssc.edu.au
---
Very interesting homepage. --Barbara Flores, Arizona
---
Very interesting, I am looking forward to future visits and learning more! --Tom Southall, IL
---
I am doing a report for my geololy class about the activity and history of the Mississippi River. Thank you for your information.
--Jamie, Eau Claire, WI
---
It is my first time on your home page. I was looking for information on traveling down the Mississippi River on a steamboat. I've read several books and it sounds so romantic. I am looking for vacation sites for future consideration. -- Denise
---
I would like to order a complete set of the Mississippi Guides. Please let me know the most efficient way to order. Thanks, Tom
Tom, probably the most efficient way to order is to email me a list of the exact books you want. I'll email you confirmation and ship them out with an invoice. You can pay either with personal check or Mastercard/Visa. Thanks for asking!
---
Thanks; nice.
---
Looks good. Glad to finally see a page on one of the greatest treasures in the Country --Barry, Onalaska, WI
---
Very nice - Plan to make it the Minnesota Internet Site of the Week (http://www.metronet.lib.mn.us/mn/mnsite.html)--Dana Noonan, MN
---
New user, this is my first time, looks good. James Weiser, ILLINOIS
---
Brief look - looks awesome. How about including antique shops in towns. Could even include tributaries like St.Croix. --Bill, Stillwater, MN
---
I'm glad it's here! Phil Clark, Portland, OR
Good idea, Phil. We'll add that soon.
---
This is in fact the first time I have visited here but the topic I have checked off are the ones that look the most interesting to me. Keep up the work here! I have very much enjoyed my visit and look forward coming back often. --Ward C. Williams, Davenport, IA
---
Unique and good source for library in which I work. --Ann Greer, TN
---
Thanks for the info it was very helpful. Cec and Cathy Specht B.C. Canada
---
I just stump-led onto it. --Randy, Hoopestown, IL
---
This is the first time I have used the Mississippi River Home Page. I saw a piece on TV about the Delta Queen Paddlewheel and tours of various length that could be taken. I'm interested. --A. Rush, Wyoming
---
This is the first day I've seen it. It looks very interesting, I like to do a little birding and have had a houseboat on the Mississippi in years past. Keep up the good work, I really enjoyed the info on the eagles and the 93 flood. Thanks. --Cathy, Cottage Grove, MN
---
I was impressed with the page and even linked to it with my own web pg for Dresden Elementary. Thanks! --Janice Moore, TN
---
I am founder of the Mississippi River Coalition Inc., a nonprofit conservation group dedicated to conserving the lands in the Lower Mississippi River Alluvial Valley. We are involved in a lawsuit against the Corps of Engineers for their failure to enforce the Clean Water Act and Rivers and Harbors Act in granting permits to casino developers in Tunica County, MS. The Miss. government has quarantined casinos to lands riverside of the mainline levee - lands that heretofore had never been commercially developed and hold some of the richest wildlife habitat in the world. These casinos have been allowed to cover some 5,000 acres in steel and asphalt, and have only been required to mitigate for direct wetlands impacts. The Corps Memphis District considered these casinos to be water dependent, so required no developer to consider sites that would be less environmentallyl damaging. These are not riverboats, but barges which are floated into old oxbows and lakes and permanently moored there with levees around them to prevent them from drifting during flood periods. I'm looking for a qualified expert to submit testimony that the Corps could easily have required less environmentally-damaging alternative designs for the casinos, parking lots, hotels, etc. Help!
Comment from the River Author: Pete, I applaud your efforts and perhaps this posting will draw someone to contribute to your effort. Anyone interested in environmental preservation efforts and politics might want to read the Travel Insight Feature (Home Page Table of Contents) titled, Marian Havlik, Clam Lady of American Rivers. She has been successful in protecting the environment even when it meant facing down the US Army Corps of Engineers.
---
This page seems cool to me. I am looking for information on riverboating down the Miss. --Harper Girvin, VA
---
This is awesome. I like the arts page. Good publicity for the city of LaCrosse. You may have started something here. --BETTY SCHMIDT, MN
---
Excellent information --ART SWIFT
---
I am the first mate on the American Queen. I think this web page is fantastic!!!!!!! I will definitely be checking it out more often... Keep up the great work and thanks for the advertising....start plugging our new boat, we want the business!!!! thanks again! STEVE SETSER.
---
I was most impressed. I hear a lot about the Mississippi River as a river scientist in Australia. It's great to see appreciation of rivers in your part of the world. --Lance Lloyd, Victoria AUSTRALIA
---
We heard you speak a couple of years ago and have enjoyed your work. ThankS for doing the home page. It's been a lot of fun for us. We learned about it from the short clipping in the La Crosse Trib. Thanks again --CALEDONIA, MN
---
EXCELLENT ADVENTURE ! JENNIFER, IOWA
---
---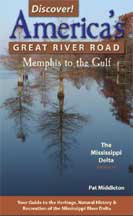 Visit our bookstore!
---
Use your browser's BACK key to return to the Mississippi River Home Page or Click Here.
---
---