CONCISE INDEX to TRAVEL INSIGHT FEATURES for the MISSISSIPPI RIVER and other great world waterways.
Waterway Cruise Reports by Pat and Richard Middleton
ALASKA FRANCE GERMANY CANADA SOUTH AMERICA and GALAPAGOS ISL.,
UNITED STATES MAINLAND
CHINA MEXICO, CARIBBEAN
SPECIALTY TRAVEL: BIRDING TRAIN JOURNEYS HIKING FERRY TRAVEL

RETURN TO THE MISSISSIPPI RIVER HOME PAGE at www.greatriver.com
<![if !vml]>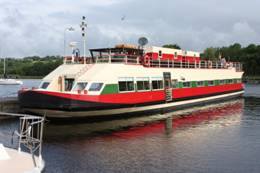 <![endif]>

Cruising the Irish Heartland on the SHANNON RIVER
with the Shannon Princess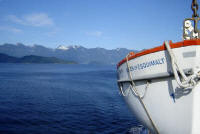 The BC Ferry System makes possible a fascinating road trip along the Strait of Georgia in British Columbia's breathtakingly beautiful Sunshine Coast. "10 Best Bets" and a sample itinerary!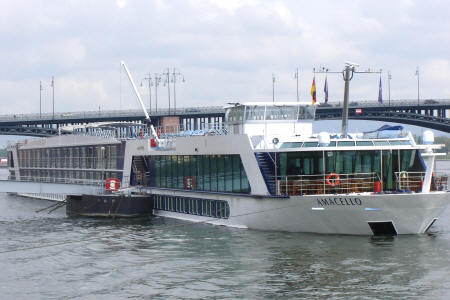 Luxury River Cruising with AMA WATERWAYS through
"Europe's Heartland"
With our Mississippi River cruising steamboats inexcusably shut down for the moment, the European waterways have been teasing me to come explore a few more of the world's most renown rivers. In this Waterway Cruise Report we explore the Mosel, Rhine, and Main Rivers!
Alaskan Adventure... Small Boat Cruise with DISCOVERY VOYAGES on Prince William Sound!

Sometimes words are not adequate to tell a story! Our Prince William Sound Cruise on the small explorer boat, DISCOVERY, was that kind of trip. We have tried something new... our new Photo Art Site to tell this story.

Cairo, Egypt, and

Cruising the Nile River!


(Click photo, left to see stories)

We'd been traveling for nearly 24 hours since leaving Savute Elephant Camp in Botswana, but our excitement at finally reaching the Land of the Pharaohs was impossible to contain. Ahead of us that great, ancient city was coming to life as it had every day for more than a thousand years.
ALASKA FRANCE GERMANY CANADA UNITED STATES MAINLAND
CHINA MEXICO, CARIBBEAN and SOUTH AMERICA
SPECIALTY TRAVEL: BIRDING TRAIN JOURNEYS HIKING FERRY TRAVEL RIVER CRUISING
RETURN TO THE MISSISSIPPI RIVER HOME PAGE at www.greatriver.com