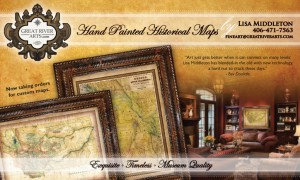 Click here to see and order all of our historic map paintings by Map Artist, Lisa Middleton…. International, Mississippi River Valley, Historic Northwest, and more! Use the SEARCH BOX to find specific dates, regions, cartographers, and more!
or visit and explore our beautiful custom map art on ETSY! Find Lisa's own Shopping Cart here, or on AMAZON.com HERE !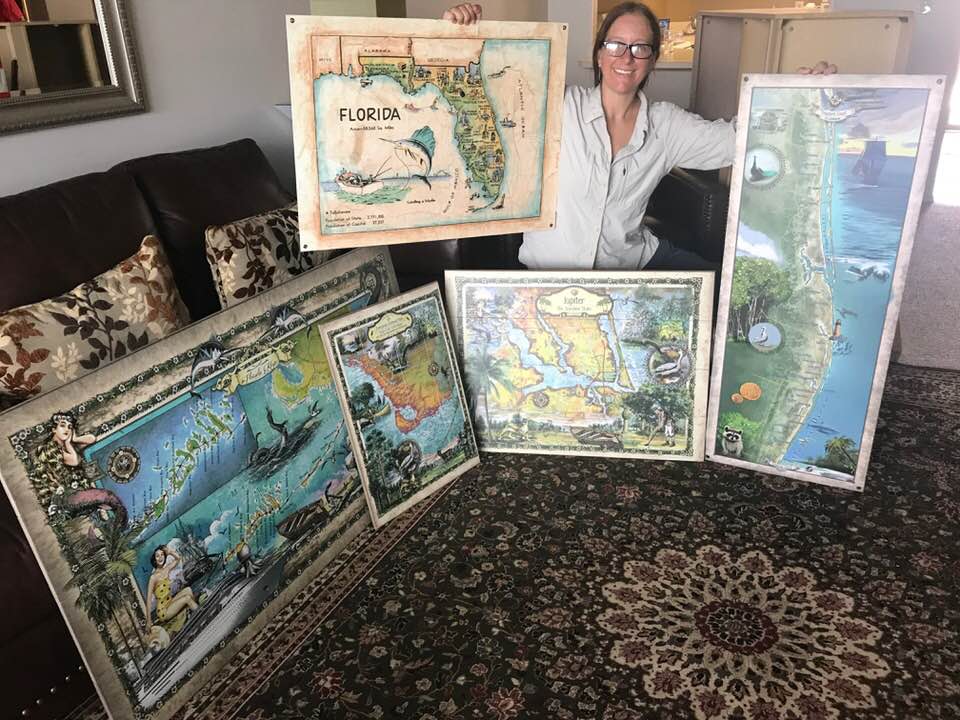 (Photo Above…)  Have a favorite Travel Destination? See all our Waterway Travel Features here:  www.greatriver.com/waterwaycruises    If there's a place you LOVE, Lisa has a custom map available, or you can commission it!
Sign up for Lisa's newsletter to stay up to date with the newest releases of Hand-painted Historic River maps by clicking here Lisa's newsy map blog, www.greatriverarts.com   Gosh, better yet sign up for a FREE map HERE!