OK, as happens almost every year, folks are starting to call about flood conditions along the Upper Mississippi River. Especially with 4th of July holiday around the bend! The image here shows Riverside Park in La Crosse, WI. Basically, the river is plum full and about to start climbing onto the sidewalk. (Thank you Laura Smanski!)
I heard from Davenport, IA, that, yes the riverside has water creeping in, but scheduled events have simply been moved to Higher Ground. Since many campsites along the upper Mississippi River can be impacted by high water, you might want to make a phone call. If sites are available, your reserved site might be moved slightly to higher ground.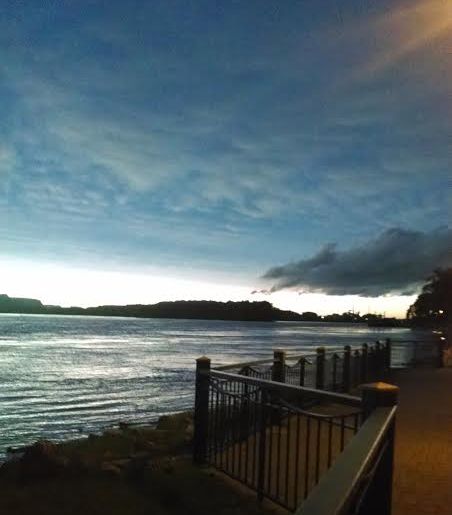 Boating of any type is more hazardous in high water. There is lots of debris, including whole trees, flowing by at a mighty quick pace. Canoes and kayaks are not recommended until the river is back to a 6′ stage, rather than the 13+- it is right now. Common Sense is King in high water. Highways, river towns, the Great River Road…not so much to worry about.