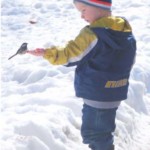 The La Crosse Audubon group will be again sponsor The La Crosse Area Christmas Bird Count on Saturday, December 15th. Birders who want to participate, can contact Dan Jackson <DanJackson@lbwhite.com>
The La Crosse Area CBC is centered on the La Crosse County Courthouse and extends north to County OT, south to the southern tip of Goose Island, west to Hokah, MN, and east past Barre Mills. (See a map at: http://www.couleeaudubon.org/CBC_LaCrosse.pdf). If anyone lives within the count circle and isn't available to help with a section, we can also use your help by having you count birds at your own feeder.
The annual Christmas bird count reminds me of the little research I did a few years past into why so many old post cards featured a dead bird. Interesting story which I will relate shortly!!!