If your favorite River Buff has become a Kindle fan, we now have the following NEW Kindle Editions available for Pre-order for Christmas gifting this year!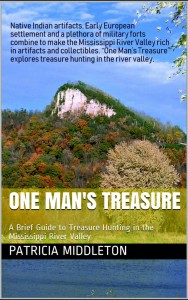 "Treasure Hunting" has been one of our most requested river topics through the years. Pirates, military trails, payroll caches, old maps and steamboat wrecks have all left tales of sudden death and unrecovered treasures. In the first of our Kindle "INSIGHT Series" we  have collected a number of our previously published favorite treasure hunting stories, how-tos, and resources available to the Treasure Prospector here on the upper Mississippi River.
"One Man's Treasure" is now available for pre-order in the Kindle Store. PRE-ORDER RIGHT HERE, now, just $2.99!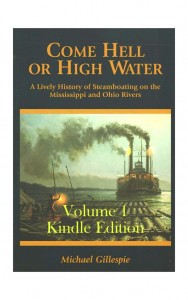 Our ever-popular steamboat anthology, COME HELL OR HIGH WATER by Michael Gillespie is newly available as a quality 2-Volume KINDLE edition. Filled with historic photos, witty commentary, footnotes, bibliography, Glossary and fascinating river facts and stories. Each Volume is purchased separately. 
Volume 1 PRE-ORDER RIGHT HERE.   $9.95
 Volume 2 PRE-ORDER RIGHT HERE.  $9.95