"Toots" Maloy, who for some 30+ years was the "face" of the Delta Queen and Mississippi Queen recently sent me her new memoir of her days on the paddlewheelers.
I found it doubly interesting because it was NOT a history of the company, but truly a memoir of her days on the boats, recounted as she made the last river journey of the Delta Queen to its current Tennessee berth.
Toots also serves as our eyes and ears as she gets a last look at the mold-infested shell of the Mississippi Queen. All of us who loved traveling the Delta Queen fleet, who loved traveling with Riverlorians "Toots",  Bill Wiemuth, and the rest of the crew, will find this a poignant reminder of how much has been lost with the cruising paddlewheelers.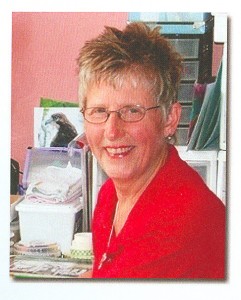 "We haven't just lost a vessel," Toots writes, "we lost a way of life. And with just a stroke of a pen it could have been saved."
Yes, we have Toot's book available online at our Mississippi River bookstore. Just $7 plus shipping for a limited time. 54 pages, with 8 pages of photos.
Please click on the link below to order instantly online, or phone 888-255-7726.
A Page Out of History
by Riverlorian, Karen "Toots" Maloy
As of 2012, the AMERICAN QUEEN will be BACK on American rivers! Click link to see the update.