Ok, Friends, as Great River Arts is encouraging us to find new options for using our
30 years of River Content and Waterway Travel, I am trying out pdf and flipbook formats.
Here is link to our first Old Time Railroad Stories Flipbook Sample, by Michael Gillespie. If you prefer a .pdf for your hand-held device, try this: Railroad Stories .pdf
If you wish to have it as a kindle file on Amazon, let me know and we will post it there!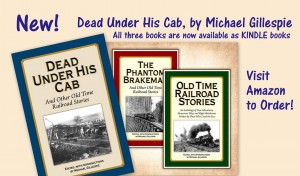 Please have a look at our sampler links above and let me know what you think.
All of Mike's books are now available at Amazon as both paperback and Kindle formats, as well as on our shopping cart at www.greatriverarts.com
I also have a Mississippi River Treasuring Hunting Guide based on one of our HEARTLAND BOATING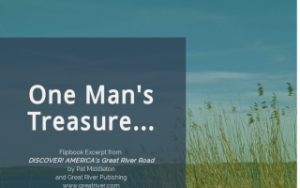 feature stories, and I'd like to get a Winter Bald Eagle Pamphlet out before long.
Click this link for our TREASURE.pdf
and here for the Treasure flipbook.
Our idea is to offer shorter readings of perhaps 12 pages on specific topics, rather big chunks on the whole river. Your thoughts are welcome!