Enjoy exploring Lake Superior's north shore through the eyes of our map artist and the early explorers! Thank you, Courtney for writing us! See maps at www.greatriverarts.com   Entire map title or region in a Search Box.
5 out of 5 stars
"I'm absolutely in love with these maps! My fiance and I purchased these to go along with pictures we took while visiting the boundary waters and these maps are the icing to the cake!"   Courtney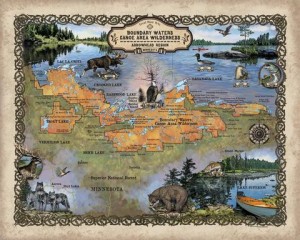 Boundary Waters, custom artisan design by Lisa Middleton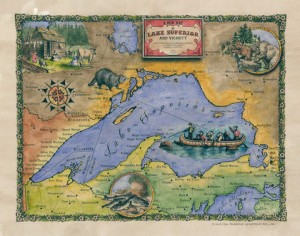 Custom map by Lisa Middleton  A fun combination of past and present!
t!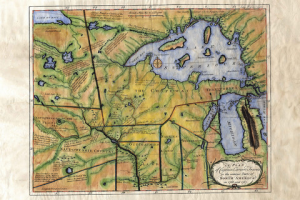 Carver's historic map of his travels includes so many historic notes… and the Grand Portage is carefully noted by extra large dots!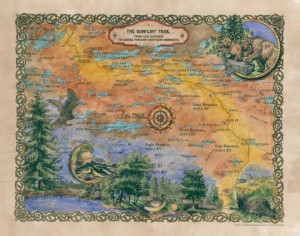 The Gunflint Trail includes lots of local landmarks which will have you remincing about when you went where and with who!
Lisa's maps are available all along the Gunflint Trail and at many better gift shops along Hwy 61… or visit www.greatriverarts.com and search for Lake Superior maps!  Have fun!