WELCOME TO Waterway Cruise Reports!
with Mississippi River author, Pat Middleton

For EVERYTHING MISSISSIPPI Click here: MISSISSIPPI RIVER HOME | WATERWAY CRUISE REPORTS | River Books, Note Cards and Gifts | Feature Articles | FISHING| | Hand-painted HISTORIC MAPS | River Classifieds | Contact Us | Press Releases | Photo Gallery | Links | BIRDING |

We hope you'll return many times to sample our huge Mississippi River Travel, Education and Recreation resource.
As featured in American Profile Magazine, USA TODAY, and National Geographic Traveler Channel!
Rated #1 by GOOGLE for Mississippi River Travel and Waterway Cruise Reports since 1995
"Highly Recommended" by School Zone evaluation service
Pausing your cursor over any image on www.greatriver.com may produce additional info.




WATERWAY CRUISE REPORTS


for the Mississippi and other great world waterways.


by Pat and Richard Middleton

Much as we love traveling the Mississippi River, great river adventures await throughout the world!!!
Click on BLUE VERBIAGE LINKS or the PHOTOS to reach the full travel feature!

View INDEXED WATERWAY CRUISE REPORTS by Country and Category or continue browsing through this page...

New Waterway Cruise Report: Cruising the Seine River! Honfleur to Paris, France!

We have several stories posted online about our summer cruise from Honfleur at the mouth of the Seine River on the English Channel to Paris. It was a beautiful cruise with many similarities to our cruises on the Mississippi River... and many grand difference! We hope you enjoy our stories of visiting the WWII landing beaches in Normandy and our cruise with CroisiEurope, one of the largest cruise lines in Europe. Visit our Waterway Cruise Report by clicking HERE. Explore our RAMBLIN' ON Blog for short stories of interesting discoveries!

We found the all American crew, highly experienced staff, and seasoned travel passengers to be delightful companions on this small boat adventure!! This was NOT cruising from port city to port city, but included extensive river explorations, hikes, birding, and snorkeling expeditions along the Barrier Reef with experienced guides. Just a beautiful and outstanding adventure!

Cruising the Galapagos Islands with Quasar Expeditions on the Galapagos

EVOLUTION

Let me say right up front that not since the old Delta Queen Steamboat Company (with whom I did at least 40 cruises as guest lecturer) have I been as impressed with a cruise operator. Quasar Expeditions, like the Delta Queen Steamboat Company, operates on passion... not only for their business, but for Ecuador and the Galapagos, and for their GUESTS.


Arriving Quito, Ecuador


For many who cruise the Galapagos Islands, a day in Quito will be the extent of their visit to mainland Ecuador. A few lucky cruisers will extend their stay to include several days in the Amazon jungle, or touring the Andean highlands. This is a report on our first day, our first impressions of 'surprising Quito.'
Birding and Beaching in Panama.

Sunrise over the Pacific, wildlife and birds such as we only dreamed of in
Costa Rica and the Amazon
...
We've just returned from an excursion to Panama combined one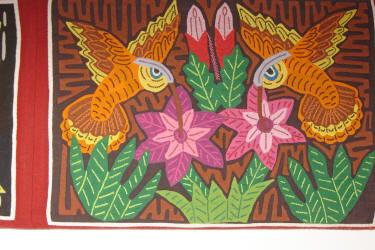 week at the Playa Blanca all inclusive resort with a week in Panama's rainforest with a group of Midwestern birders. We posted our pictures online, will be working on verbiage for the rest of the month. But go ahead a take a look! We enjoyed the beach as well as we did the birding... plus $500 each member of the birding group went to support a bird banding station we visited in a national preserve.
offers a rich pallet for the history and natural history buff.
The indigenous Mayan culture, the adventure of swimming in cenotes and underground rivers, exploring Mayan ruins, and snorkeling with sea turtles proved to be highlights for us. Our third new travel report is also greatly enhanced by a rich collection of photographs.

Birding in the Riparian Habitats of

SE Arizona.



We recently visited the San Pedro River Basin in Southeast Arizona. Like the Bosque del Apache and thePlatte River in Nebraska, wetlands in Arizona are home to thousands of wintering Sandhill Cranes and other birds.


Riparian = water-dependant environments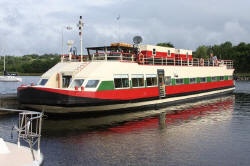 Cruising the Irish Heartland on the SHANNON RIVER
with the Shannon Princess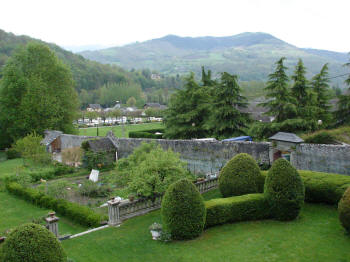 Exploring the MIDI-PYRENEES of Southern France..... A rural journey through Medieval villages along the rivers of the Pyrenees.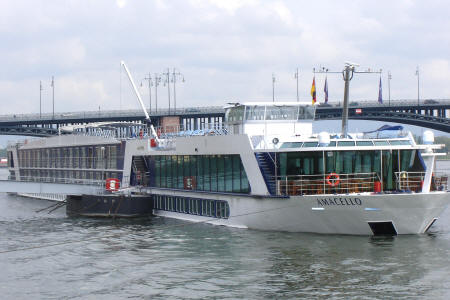 Luxury River Cruising with AMA WATERWAYS through
"Europe's Heartland"
With our Mississippi River cruising steamboats inexcusably shut down for the moment, the European waterways have been teasing me to come explore a few more of the world's most renown rivers. In this Waterway Cruise Report we explore the Mosel, Rhine, and Main Rivers!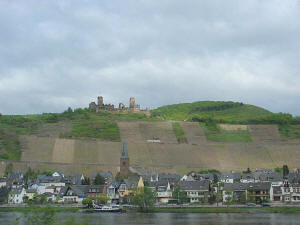 Ride the European Rails for Flexibility, Comfort and a touch of Adventure… but do pack light!
We have just posted our story on traveling by

TRAIN along the
Mosel
, Rhine, and Main Rivers
in Germany!
Let us know your comments which are now easy to post on our

PHOTO ART SITE. Looking for a great photo to commemorate your trip to Alaska, Mexico, or the Caribbean? You'll find some of the best from traveler and photographer, Rich Middleton. We will gradually be posting our extensive travel photo collections at our site, www.greatriver.smugmug.com/Travel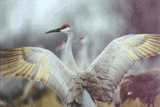 Nearly Every year Sandhill Cranes return to the Upper Mississippi River in Mid-March. But one of the great birding spectacles of all time is in Nebraska!

Wings Over the Platte River...

Birding Report on the Sandhill Cranes near Grand Island, Nebraska (click Crane Photo left, to view story)
Mike Forsberg Photo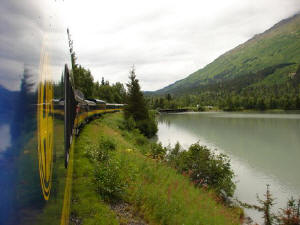 Classic Train Journey, Anchorage/Seward, Alaska
Click Photo, left..
OR...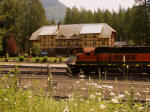 To Glacier National Park and The Izaak Walton Inn
....Footsteps of
the

Empire Builder
Click Photo, right.

October on the Mississippi!
Mississippi R
iver House-boating

with
Fun 'N The Sun Houseboat Vacations
We hope you enjoy our PHOTO ESSAYS which compliment our Travel Insight Features!
You'll find a growing number of photo collection (we're working on Panama, the Calgary Stampede, a display of our real photo note cards and hand-painted historic maps) for all our adventure trips featured on this small boat cruise report site. Please visit. You can order prints online and we'll offer the same great detail that you get in our other top-rated Waterway Cruise Reports. PLEASE, give us some feed back on how you like this new photo format. Enjoy!
Paddlewheeler Day Cruises, Sight-Seeing Cruises, and Dinner Cruises


are among the most popular visitor activities along the Mississippi River.

Click here to experience the typical offerings of riverboat cruises available in such places as St. Paul, Galena, Winona, Alton, St. Louis, Hannibal, La Crosse, and many other small towns along the Mississippi.

Cruising with the St. Lawrence Cruise Line from Kingston to Montreal and Quebec City.



Small boat river cruising at it's most comfortable, and scenic best!

Explore the exquisite world renown natural beauty of theCanadian Rocky Mountains... Jasper and Banff National Parks, Lake Beauvert, and Lake Louise.
Vancouver to Jasper, along the Fraser and Thompson Rivers...
CLICK photo left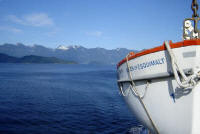 The BC Ferry System
makes possible a fascinating road trip along the Strait of Georgia in British Columbia's breathtakingly beautiful Sunshine Coast. "10 Best Bets" and a sample

itinerary!

The JBS and her Steamboating Fraternity
S
teamboating
on the Upper Mississippi
Houseboat Cruising on the Upper Mississippi...
The REAL Huck Finn Experience!
Click photo to see story.
Custom Search
Alaskan Adventure... Small Boat Cruise with DISCOVERY VOYAGES on Prince William Sound!
Sometimes words are not adequate to tell a story! Our Prince William Sound Cruise on the small explorer boat, DISCOVERY, was that kind of trip. We have tried something new... our new Photo Art Site to tell this story.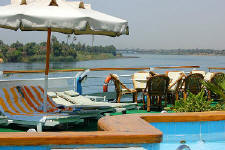 Cairo, Egypt, and Cruising the Nile River!
(Click photo, left to see stories)
We'd been traveling for nearly 24 hours since leaving Savute Elephant Camp in Botswana, but our excitement at finally reaching the Land of the Pharaohs was impossible to contain. Ahead of us that great, ancient city was coming to life as it had every day for more than a thousand years.
The Rhone River Delta and the French Camargue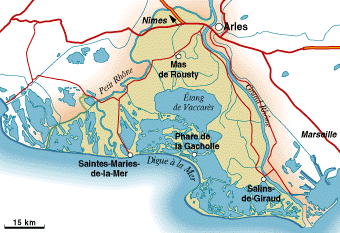 France is a country full of distinctive "regions" and one of the least visited is the Camargue Region of Southern France. Tour the Petit Rhone in an authentic steamboat, stay at a "dude ranch" and work the bulls with the Gardians!

Barging on the Canal du Midi


Southern France and the Mississippi River Connection New! We've posted our photo album!
Custom Search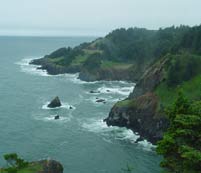 Touring the Oregon Coast, Newport to Astoria
One can't cruise the Columbia River without touring the rugged coastline and windswept beaches of Oregon so close to Portland! This road trip through fishing villages, upscale resorts, and vast wilderness areas, is a great compliment to cruising the Columbia River.
Oh, my dear fellow riverboat travelers, you will love this clip from the New York Times...Click on the photo. Then go to our BLOG at http://www.greatriver.com/wordpress/ and see another great video and more on the debate.
Click each Photo to view the full article.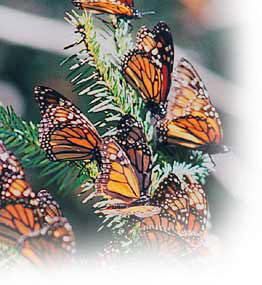 DESTINATION MEXICO!
Every year, in late summer and early fall, millions of

Monarch Butterflies

from the Eastern United States and Southern Canada begin a journey down the Mississippi River to the
Transvolcanic Mountain Range, located west of Mexico City. How YOU can make the journey to see them clustered by the MILLIONS....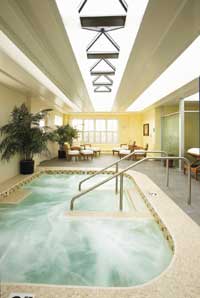 Destination

SPA

.... The Kohler

Waters

Spa


at

the

American Club

Resort

Kohler, Wisconsin Click SPA photo, left, to see story!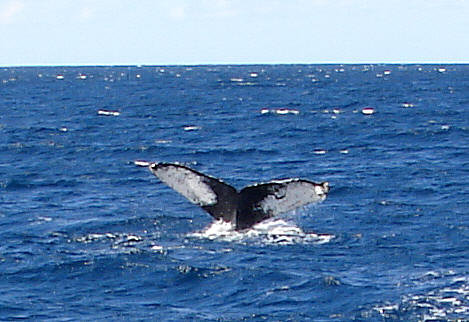 Just Back from ...
San Jose del Cabo on the Sea of Cortez! Estuary Birding and Snorkeling and WHALES...
Click Photo to see story!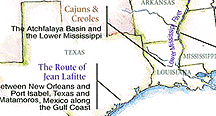 The River Barge

Explorer,

Cajun Country, and New Orleans (Lower Mississippi River)
Custom Search

Click on Envelope, left to request a FREE MINIGUIDE to
America's Great River Road, the UPPER Mississippi.

The Flathead River and Glacier National Park (click photo).
The Chinese will tell you that a scenic arrangement of Mountain, River and Forest denotes a propitious .... or charmed .... location.

There were once legions of professionals employed by Emperors to locate such rare locales. Somehow they missed Glacier National Park and the three forks of the Flathead River. We did not! Montana's mountains, rivers and lakes provide outstanding adventure for hikers, backpackers, and rafters of all ages. [Please allow Extra time for loading...lots of pictures here!]


Custom Search

Join our cruise of the Yangtze River in China!
This is a SLIDE show with text commentary. Click HERE to begin. Once you have viewed the slide show, the pictures will load instantly thereafter. Photographer, Lisa Middleton, guarantees you'll be glad you were patient about the downloads! If you are looking for high resolution versions of these photos please contact Lisa directly.
Cruising the Columbia and Snake Rivers
It was first of all the

Columbia River

and the inaugural cruise season of the sparkling

Columbia Queen

that drew us west. What we remember best is the cultural and scenic richness and variety of our journey westward from the vast forests surrounding Astoria at the mouth of the Columbia River to Hell's Canyon and the highland deserts along the Snake River in Idaho.
A

new release

by the veteran Riverlorian of the

Delta Queen Steamboat Company.

To my mind, "Toots" was the face of the riverboats for some 35 years. With this memoir, she serves as our eyes, ears, and heart as she participates in the last cruise of the

Delta Queenon its way to Tennessee.
$7.00 Limited Offer!
54 pages, 8 pages of color photos
And d
on't leave home without the
indi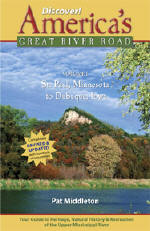 spensable guide
to Mississippi River and Great River Road travel!
.... Many Birding
hotspots are noted in
the NEW greatly expanded
Volume 1
,
of the classic Mississippi River travel guide:
Discover! America's Great River Road, Vol 1.
SEE ALL 4 Volumes of DISCOVER! AMERICA's GREAT RIVER ROAD, many other QUALITY BOOKS, HISTORIC MAPS and Mississippi River NOTE CARDS at
http://www.greatriverarts.com/shopping/
Custom Search

Click envelope to request your FREE MINIGUIDE to traveling the UPPER Mississippi River.
For EVERYTHING MISSISSIPPI Click here: MISSISSIPPI RIVER HOME | WATERWAY CRUISE REPORTS | River Books, Note Cards and Gifts | Feature Articles | FISHING| | Hand-painted HISTORIC MAPS | River Classifieds | Contact Us | Press Releases | Photo Gallery | Links | BIRDING |

Looking for more great Mississippi River content? Search here!
Custom Search
We are rated #1 by
for Mississippi River Travel, Great River Road, and many many other related
Mississippi River topics!!!!!
Advertising on www.greatriver.com puts your business in front of over 35,000 UNIQUE ADDRESSES each month.
More than 2,600 incoming links to greatriver.com
Great River Publishing
Rt. 1, Stoddard, WI 54658-9801
Phone 608-457-2734 or email us by clicking on the envelope and requesting complete information.
Photos and Content may not be used in any format without the express permission of Great River Publishing.