Order EARLY for Christmas! The USPS is going into holiday rush mode on October 1, 2021. Delivery will be slower, not faster!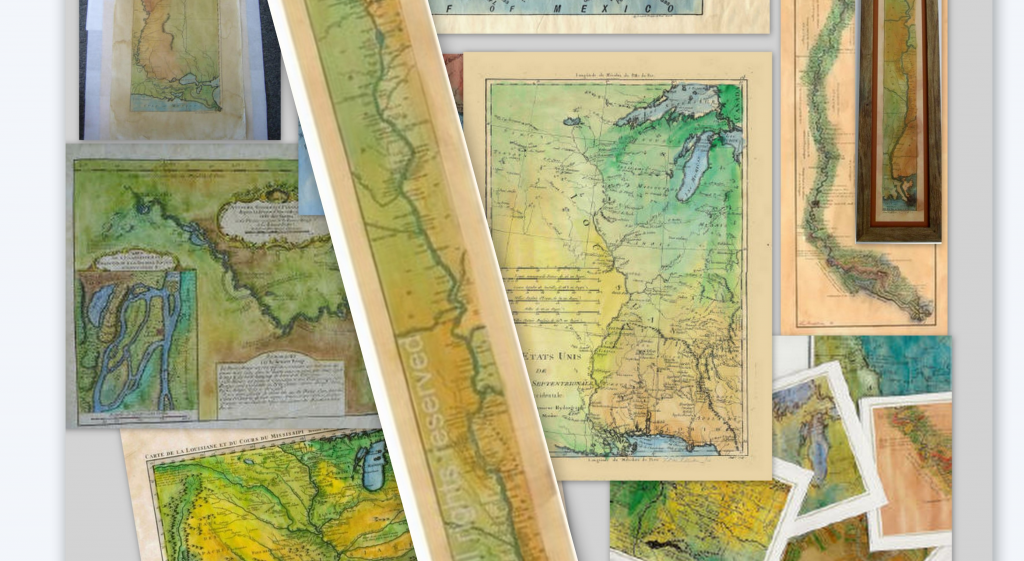 For every Dad or Mom or Brother or Sister who loves the Mississippi River, we have a beautiful print of Lisa Middleton's hand-painted Mississippi River Historic Map or custom design! The 5″ x40″ (approx) map print of the entire length of the 1887 Mississippi River is beautiful when framed! But there are many more: historic maps include Zebulan Pike's 1805 map of the Upper Mississippi River. Our French Les Etats Unis dates from the mid-18th century and is incredibly detailed
Lisa's custom designs include maps of Lake Pepin, the Nat'l Mississippi River Park through Minneapolis and St. Paul, the Driftless Region, and many more!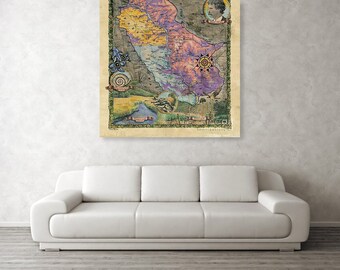 ***** "Beautiful map of my beloved native Driftless home! I really like the painterly quality to it. Using it in my gallery display of nature ephemera from the Driftless." ~Whitney.
Click here to see Upper and Lower Mississippi River maps on greatriverarts.com Click here to see more testimonials!