La Crosse and the 10th Street Historic District have something new to celebrate this winter! Map Artist Lisa Middleton, who grew up in the area and graduated from Viterbo recently returned to La Crosse for a visit and discovered a beautifully restored 1860s home that called her by name. It turns out that it was once home to La Crosse's own Doc Powell, and visited often by his pal, Buffalo Bill Cody!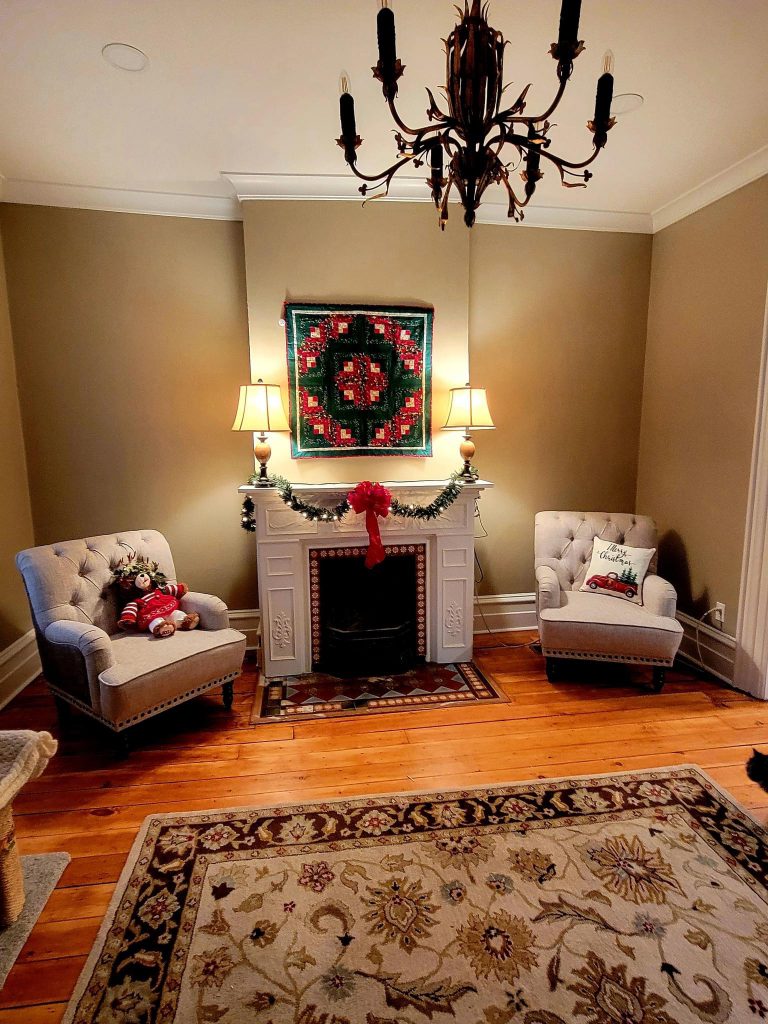 "My Montana home at the doorstep of Glacier Nat'l Park taught me a lot about providing a rich visitor experience for Airbnb travelers, and I truly felt this location offered many of the highlights I value in my own life. Travelers can relax in the home of La Crosse's Doc Powell and record their visit in the same way that Powell and his pal, Buffalo Bill did… standing by the double doors of the entry, or leaning on the mantle of the dining room!"
While Lisa is best known as the map artist who has painted many historic Midwest maps available from her company Great River Arts, she has expanded her base to include her personally designed maps for sought after destinations around the US and the World. Private individuals often commission her illustrated designs for mapping large property holdings, preserves, and family histories. Her new home is destined to become a showcase for her beautiful historic maps which feature Wisconsin, Iowa, Michigan and Minnesota as recorded by explorers, and the earliest settlers.
"I've dreamed for a long time of having a home with a "brick-and-Mortar" Gallery and a Studio for my Art and business. This beautiful home, completely renovated, provides for my vision as well as a unique regional sense of history for travelers and short term residents. Visitors are in walking distance of the YMCA, two major hospitals, and it is in the cross-road of both Viterbo and UW-La Crosse. We are within walking distance of the La Crosse Riverfront where all the big river cruise boats dock!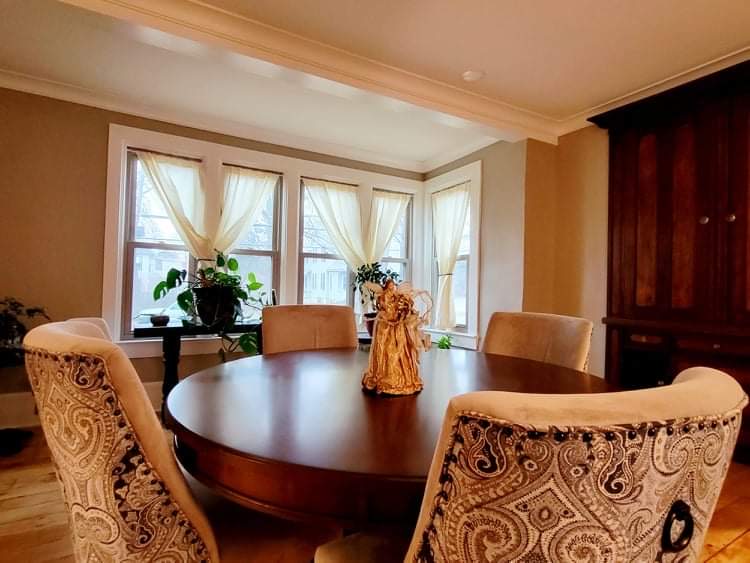 Lisa has provided guests with public and private rooms furnished with an artist's eye. King sized beds are new and exceedingly comfortable. There are three upstairs bathrooms and one Master suite with bathroom attached. The shared kitchen offers a gourmet gas range, granite countertops, a giant refrigerator, dishwasher, and coffee machines–all available for guest use. Renovators shared this appreciation for history…engraved radiators from the 1880s still keep the home cozy warm, the bathroom floors heated. The stairway banister, the dining room buffet, and the broad paneling along the floor and ceilings remind us that craftsmen of the era, and the wood they worked, were the best available in the world.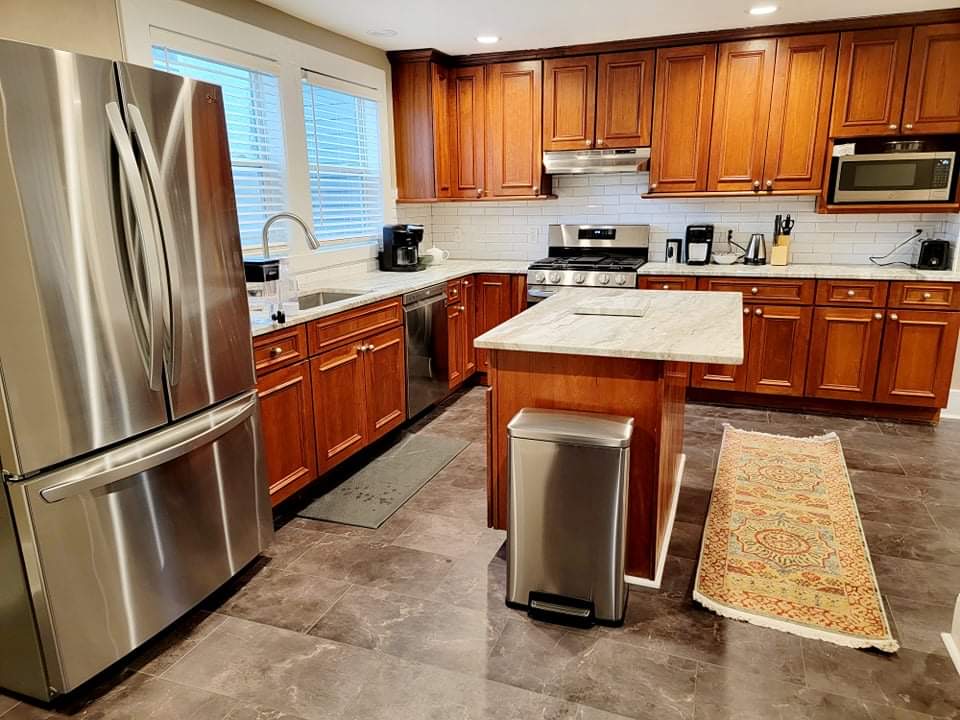 Choosing furnishings to compliment two living rooms, dining room, breakfast nook, kitchen, 4 bedrooms, three baths is a daunting task which has been accomplished by Lisa with all the aplomb of an artist sketching the illustrations of a new map…
"We have a number of guests who have signed up for the Holiday Season," Lisa notes. "I look forward to welcoming many more who will appreciate the history and heritage of this fascinating Driftless Region."
Photos and more details about the home and accommodations are now available on line at Lisa's AirBnB site.
To visit Lisa's online gallery and shop, visit www.greatriverarts.com.

Lisa tells us that if you order NOW, it is still possible to receive your fine art print by Christmas!

And MERRY CHRISTMAS and HAPPY HOLIDAYS to One and ALL!