Save 40% UNTIL APRIL 26 on any of TWO of our $19.95 books at GREAT RIVER ARTS! Order on line and use the Discount Code FOLKS at checkout. (No other discounts apply) Order to 888-255-7726. Or Phone your Order to 888-255-7726.
 "Mike's Railroading books are for people who love to immerse themselves in the days of Steam. They are colorfully written, well-edited and take one through a gamut of emotions. You will read them more than once!"   ~ Purchaser comment
This is a great opportunity also to Purchase all FOUR of our DISCOVER! AMERICA's Great River Road series and SAVE 40% over the regular individual pricing! 1000+ pages of fascinating information about the Heritage and Natural History of the Mississippi River. A first class collection for Traveler and resident alike by River Author, Pat Middleton. Order on line at Great River Arts and use the discount code FOLKS or phone 888-255-7726 to order by April 26!  We have never made an offer like this!  Save more than $30! 
---
 
Larger format FINE ART Prints (18×20 and larger) of ALL Lisa Middleton Maps are available for 40% off at greatriverarts.com when you use the code FOLKS, at checkout. 

This is an amazing opportunity for those who prefer a larger format of any map from Great River Arts. Only until April 26!! Check this out today! Or call 888-255-7726 to ask about having a CUSTOM MAP designed!
---
SPECIAL MAP OFFER for our river buffs:  Purchase 2 of our newest custom designed maps and save 40%.  Get BOTH MAPS for just $35.  This is a special $62.50 value from Great River Publishing! Available by phone only.   888-255-7726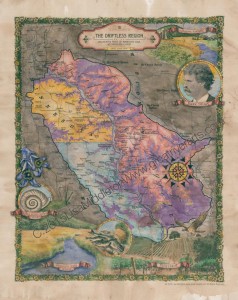 The  DRIFTLESS Region map (above) captures portions of Minnesota, Iowa, Wisconsin and Illinois anchored by the Mississippi River.
Its corollary is the ICE AGE TRAIL that follows the moraines of the last Ice Age from Door Count, Wisconsin, to the St. Croix River and Minnesota border.
Perfect for Dad, a brother or other MAP buff in your family! Or keep one for yourself! Each map includes extensive historical and geologic notes.
---